Discussion Starter
·
#1
·
It was my last youth waterfowl season this year and we got some ducks and geese and I am pretty happy with what we got.
Day one: We had a field picked out that we had been watching for a week. The field we had been watching was holding around 200 geese and 300 ducks. Right before we were going to head out of town, my friend got a phone call from his dad and he said that the field was getting dug up. We drove by the field and seen that the guy was still digging out there so we had to go to field B. Field B didn't have too many birds in but we gave it a try and we got one canada goose, I got my first wood duck and we got four greenheads.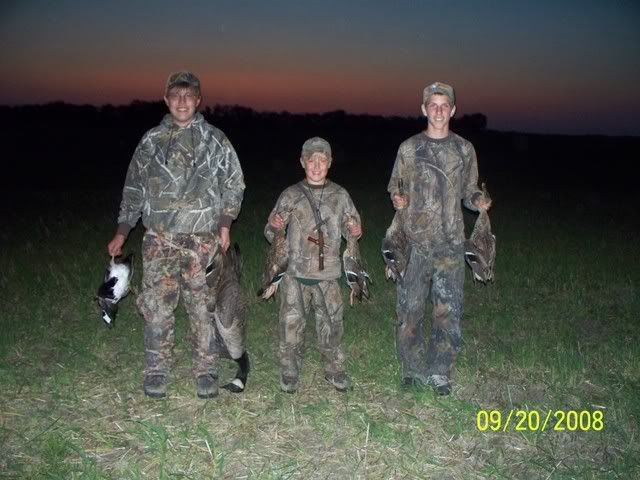 Here is a picture of my first wood duck. A nice mature bird.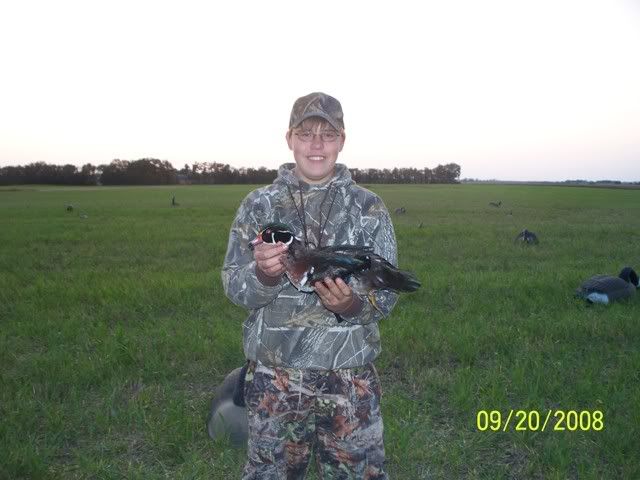 Day two: Woke up at 5:00 and got out to the field by 5:40. We put out our decoys and had a lot of geese come and look at our spread but they flared and landed a couple hundred yds. behind us. We had some ducks come in and we got some of them. We had a group of about 20 geese that were coming in and they started doing backflips. I thought that was pretty cool. We ended up getting 4 mallard drakes and a canada goose.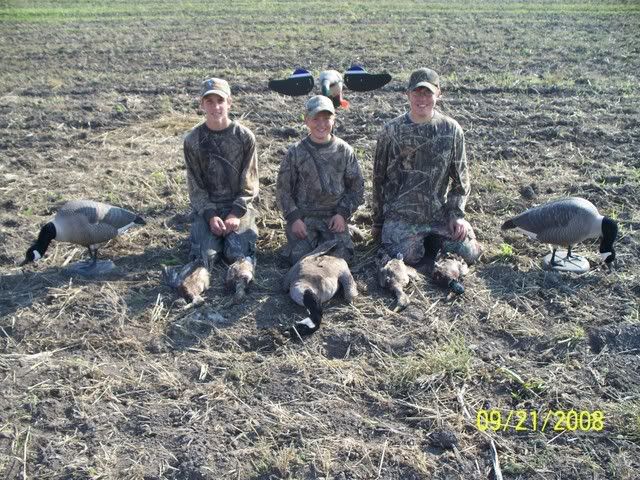 We got the whole weekend on video. Some of the drakes were hard to pick out but we didn't shoot any hens.