Discussion Starter
·
#1
·
This is kind of a follow up of a previous post. This spring we put in around 200 Beaked Willow on the edge of a large cattail slough. A friend has a cattail swamp with these trees on the north side and they are always loaded with pheasants. They are hardy long lived bushes that only get about 10' high and the branches are too limber for avian predators so they make good cover. They also drop the drifting snow before it fills in the cattails where the pheasants roost.
2 mature Beaked Willows
We tried two different methods on the cuttings we used. The cuttings were about 14" long and as big around as a pencil. They were put in 6" of water in a pail and after a month or so the root nodes started to show on the submerged portion. These we just stuck in the wet ground around the outer edge of the cattails. Haven't checked back yet to see how they are doing.
The other cuttings were placed in potting soil when the root nodes started.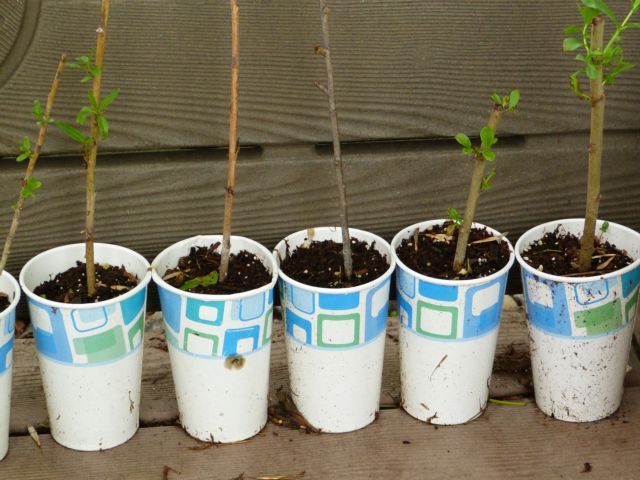 These will be put in soon using a round bulb planter. I'll slit off the paper cups and the root mass should hold the potting soil if I do it right. We'll see. If this works it would be a real cheap low labor effort to get some big game and bird cover around a slough.