I spent today cruising some old haunts for sharptails. The numbers seemed to be up a bit from last year and the amount of cover is less due to the drought and CRP exhaustion. Alfalfa fields are hardly regrowing after haying and any pasture that was hard grazed is now brown. Could be that birds will get pushed up to beans and corn. Anyway....
Excuse the blurry pic but this one stared me down through the windshield.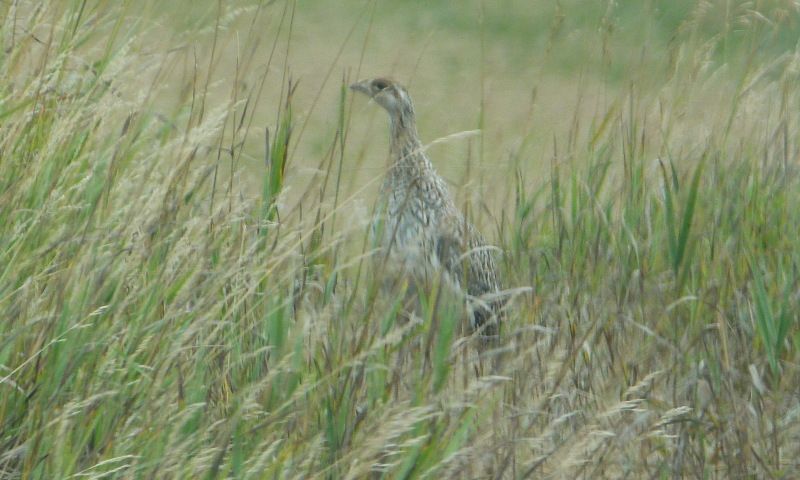 Duke had a couple good points before temptation made him lose his mind. Then it was e-collar time.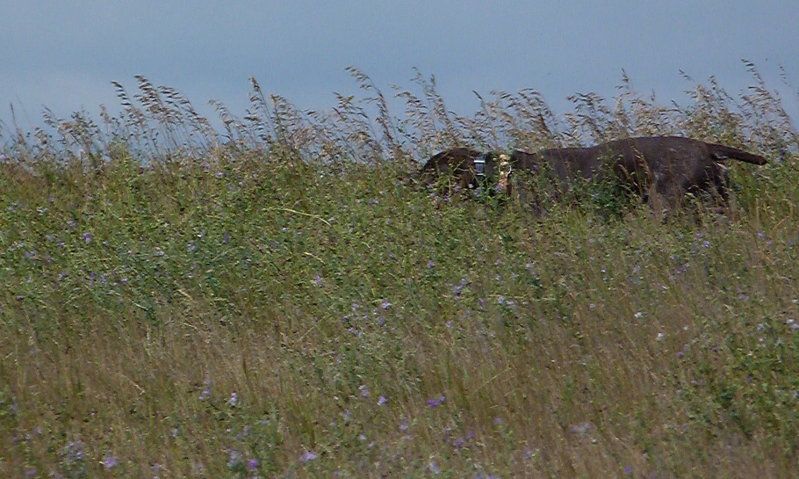 Largest covey had 12 birds and there were multiple singles put up before my legs went on strike.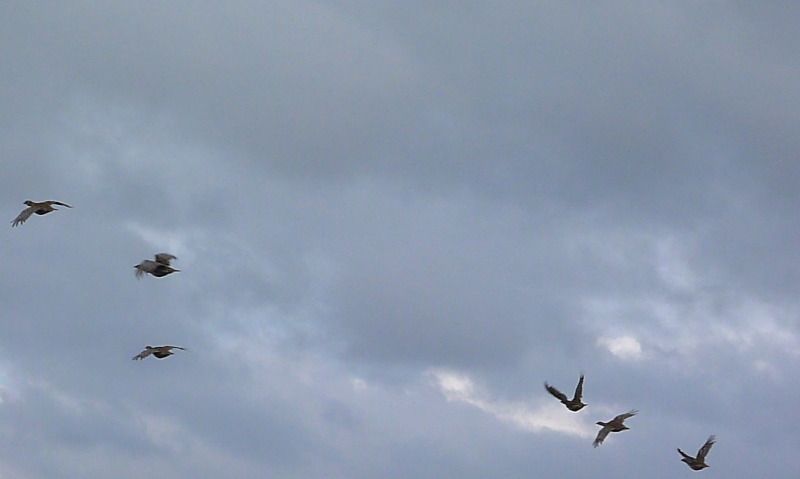 In a situation like this you can score 2 for 1 if you are inclined to do so and force yourself to wait.